Planting With Purpose:
Invest In YOU First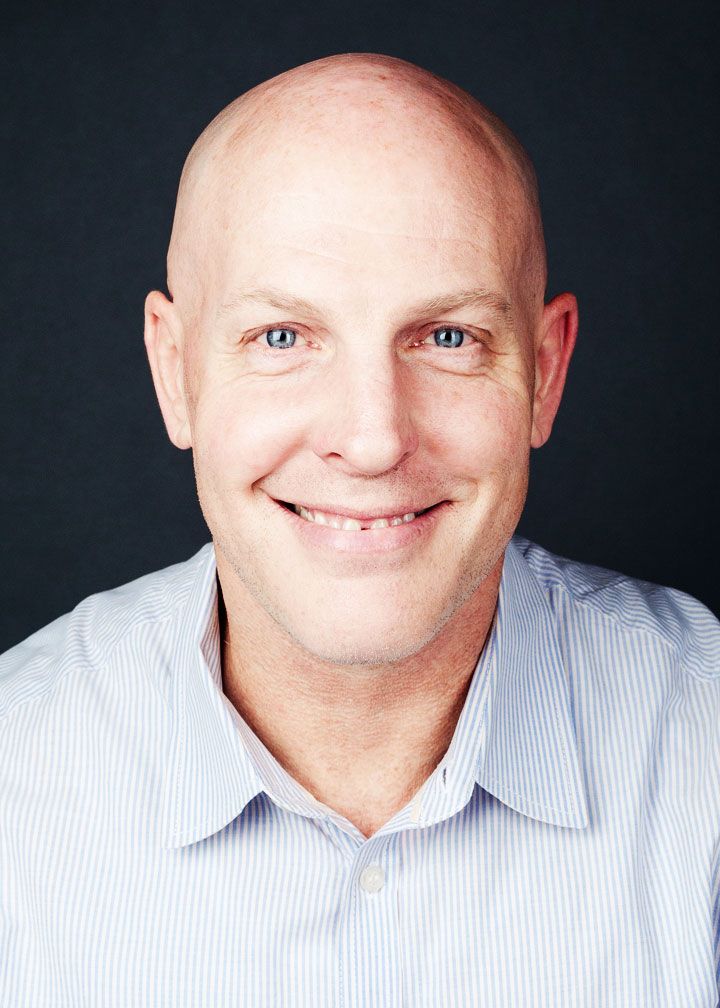 Robert Clinkenbeard – Global Business Advisor / Owner
---
Robert Clinkenbeard co-founded one of the largest landscape companies (ILM) in the South West Region of the United States back in 2001.  The company grew to 350+ employees with 5 branches and revenue more than $20MM. The company had a very successful exit back in 2016.
Since Robert has had the experience to scale a company up quickly he is now focused on coaching other CEO's and Key Executives in business and personal growth. He is currently becoming certified with Gazelles International Coaches and is closely working with various peer and mastermind groups.
Robert is the past President of the AZ Chapter of the Entrepreneur's Organization (EO) and has helped grow the EO Accelerator program globally to 9 regions. He also currently serves on the EO Western Regional Council's Board as an Area Director. In December 2017 he completed his two-year term as the President of the Arizona Landscape Contractors Association.
Robert was raised in Edinburgh, Scotland and moved to Arizona in 1999 to find a better lifestyle, new opportunities and to widen his traveling options. Robert has been married for eight years to his wife, Faith, and is kept busy with five children. He played competitive rugby and soccer for 20 years and has competed in 4 Ironman triathlon events so there fully understands discipline, strategy and execution.
Planting With Purpose:
Invest In YOU First
Hope Fazio – Client Services Manager
---
Bruce Wilson & Co., a national green industry consulting firm, is pleased to welcome Hope Fazio to its team. Hope will be responsible for client management, including coordination and supervision of solution delivery, and will support operations to further the company's goal of continuously enhancing the customer experience.
Hope has more than 15 years' experience in commercial real estate. Prior to joining Bruce Wilson & Co., Hope was VP Operations at Camphor Partners/Great Far East, a privately held real estate investment and management company based in Irvine, California, where she oversaw property management and ongoing entitlement and development projects.
"We are looking forward to working with Hope," said Bruce Wilson. "She brings a lot of day-to-day experience in service management and we are looking forward to learning from her as she advances our commitment to be a true client-centered organization." Originally from Tucson, Arizona, Hope will be based in Greenville, South Carolina.
Planting With Purpose:
Invest In YOU First
David Krysh – Senior Advisor
---
Bruce Wilson & Co., a consulting and executive coaching firm and peer group organization today announced a strategic partnership with David Krysh and his firm Growth Factor Group, Inc., a business strategy firm located in Greenville, South Carolina.
The decision to work together gives Wilson the opportunity to expand its talent acquisition and management capabilities and Krysh the opportunity to provide integrated recruiting options to help Wilson clients build the next generation of leaders. "Our industry's workforce challenges require forging deeper partnerships between recruiting and overall business planning," said Wilson. "David's ability to emphasize candidate assessment as well as cultural fit, and focus on hiring team players who are driven to succeed, will help our clients and our peer groups build cohesive teams that dramatically improve their company's overall performance," he added.
"Businesses have so much to gain from properly attracting the best talent to ensure their future innovation and success," said Krysh. "I look forward to offering practical guidance and delivering solutions across all areas of people development, including flat fee recruiting, onboarding and leadership training."
Planting With Purpose:
Invest In YOU First
Joe Kujawa – Senior Advisor
---
Bruce Wilson & Co., a premier landscape and green industry management consulting and peer group firm, today announced that Joseph R. (Joe) Kujawa has joined the company as senior facilitator and dedicated practice leader.
Kujawa, a Certified Landscape Professional and active member of the Board of Directors of the National Association of Landscape Professionals (NALP), was most recently an owner and executive vice president of Kujawa Enterprises, Inc. (KEI), a legacy landscaping and winter services firm in Oak Creek, Wisconsin.
Kujawa will serve as a member of Wilson's senior team and will be responsible for helping Bruce Wilson & Co. bring to life the ambitious goals outlined for strategic growth across all its service offerings. Kujawa will also provide executive
leadership in implementing a growth vision for peer group education events and industry relations, and will consult with snow market leaders on winter services strategies and companies facing the unique challenges of a family-owned business.
"We are all delighted to welcome Joe to our team as we work together to bolster our expertise and strengthen our position as one of the top-ranked growth consultants in the green industry. Joe's own experience in CEO peer groups, his formidable industry relationships, and his depth of expertise will help us serve our clients in whatever capacity we can be most useful – whether as a trusted advisor to CEOs and leadership teams or as a hands-on coach," said Bruce Wilson.
Noted Joe, "Making this career move aligns my personal beliefs with an organization that values and facilitates learning, and the transformational power continuous improvement has on the business environment. I'm excited to be using my experience to help other snow and landscape companies inspire their teams, achieve their goals, and connect people, processes and technology to improve their financial performance."
Kujawa graduated with a BArch degree from Cornell University's College of Architecture, Art and Planning and received an MBA from Vanderbilt University's Owen Graduate School of Management. He served as manager of business development for HOK architectural and engineering design firm in Washington D.C. and did operational consulting for Fortune 500 clients during his tenure with the Keane Consulting Group in Chicago, Illinois. He helped run the family- owned Kujawa Enterprises, Inc. (KEI) until it sold to Sperber Landscape Companies in April 2019. He remains a strategic adviser to KEI.
In addition to Kujawa's extensive and award-winning contributions to the landscape and snow industries, he serves as Planning Commissioner for the Village of Elm Grove, Wisconsin and is a former member of the Board of Directors for the Sharon Lynne Wilson Center for the Arts in Brookfield, Wisconsin. In addition, he served as a member of the Alumni Board of Directors for Cornell Alpha Delta Phi, Inc., and was a national director for the American Institute of Architecture Students.
Planting With Purpose:
Invest In YOU First
Lawrence K. White - Factional CFO
---
A creative senior financial leader with expertise in mergers and acquisitions, operations, negotiating and securing favorable debt instruments, improving cash flow, managing banking relations and investor relations in a high-growth environment. Highly successful in building productive teams and developing top performing people. A leadership style that creates positive change and delivers results.
Planting With Purpose:
Invest In YOU First
Brian Williams – Sales Executive / Coach
---
You or your team has a high-stakes sales presentation to deliver to a major client or prospect, and you have only one chance to get it right. Brian shares his 6-Step system that creates Clear, Compelling, and Concise sales messages, every time.
We are always communicating with prospects or clients, but the real question is do we have the Emotional Intelligence and Sales Conversation skills required to genuinely connect with them, hear them, and persuade them.
If you want to motivate, inspire, and change your employees perspective to believe that anything is possible, despite extreme circumstances and multiple setbacks, you have to listen to this keynote speech that sent Brian to the World Semi-Final Championships of Public Speaking for Toastmasters.
20 year corporate veteran of Silicon Valley startups & Fortune 500 Companies
Created $20M program, increased company's global customer base by 23%
Delivered hundreds of sales presentations in more than 10 countries
Toastmasters World Champion of Public Speaking semi-finalist
(Top 40 of 30,000 global contestants)
Bachelors in Computer Science, Texas A&M
Married, father of 4, resides in Dallas, TX
Fitness fan, vegetarian, avid runner, amateur photographer, prison & homeless ministry leader